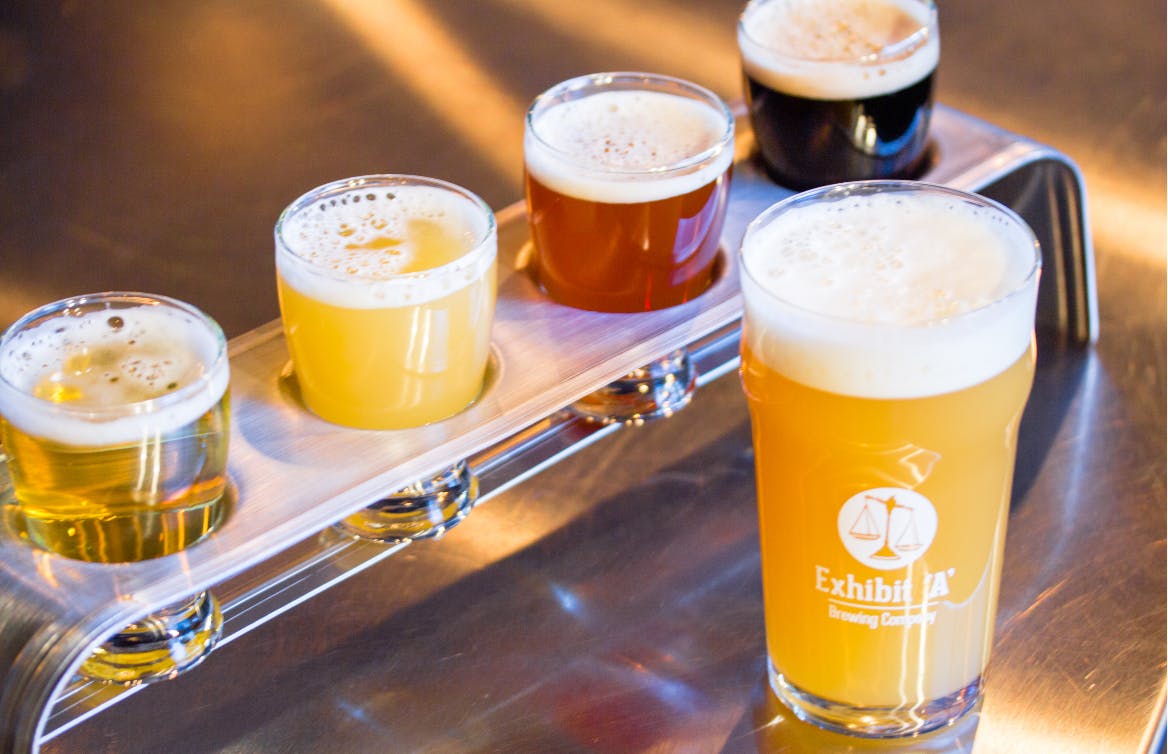 If you enjoy a cold beer at the end of a long day, there is nothing quite as satisfying as the taste of beer that is locally brewed, right in your backyard. Locally owned and operated companies, such as local breweries, give opportunities for local employment, to shop local, sell their ingredients close to home, and of course enjoy fresh and local beer, produced right in their neighborhood.
Exhibit 'A' Brewing Company has been brewing in Framingham since 2016, and from that point they have been producing great tasting local beer, but also finding unique and creative ways to engage the community in events and shows. In addition to being able to visit their tap room and seasonal beer garden, they offer tours and tastings, and you can sometimes even watch the beer be made right before your eyes as you try it out!
If you are looking for something different to do, they offer more classic venues such as comedy and live music, but also provide a space for ballet performances, run charity events, and give classes, such as bread baking with spent grain or "sip and listen" classes, like the one they recently gave on David Bowie. The brewery is always looking for unique experiences to engage the community, with a little bit of something for everyone.