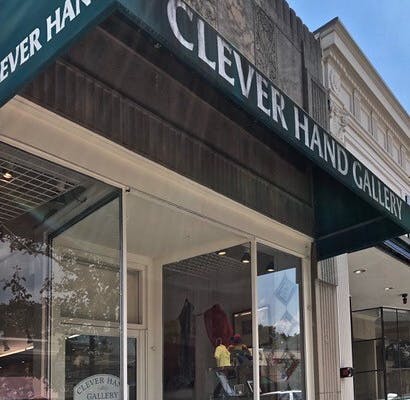 In our modern world, many things we buy, as gifts, to wear, or to put in our homes, are made in a industrial "big box" way, and as Ann Schunior from The Clever Hand Gallery says "We get separated from what it feels like to be living with something that is handmade and beautiful." Luckily, there are still places today where you can find stunning handmade artisan works, to help us reconnect to art in a local sense. 
In business since 1973, The Clever Hand Gallery in Wellesley offers just that. The gallery is an artisans cooperative made up of local New England artists that create quality handmade fine crafts for purchase. Being an artisans cooperative means that the members make up each part of the business, selling their art here and taking turns working shifts at the gallery, which means every time you go there you are bound to meet one of the artists themselves. They also have artists that work on consignment, but all of them are also from New England. 
Ann says that the gallery is important to the greater community because "It allows almost anyone to be having affordable beautiful things in their home or to wear, everyday" and she also comments that the artists themselves get great satisfaction from seeing their work be worn around the community or gifted, as well as receiving great feedback and ideas from other locals for what they could do next.