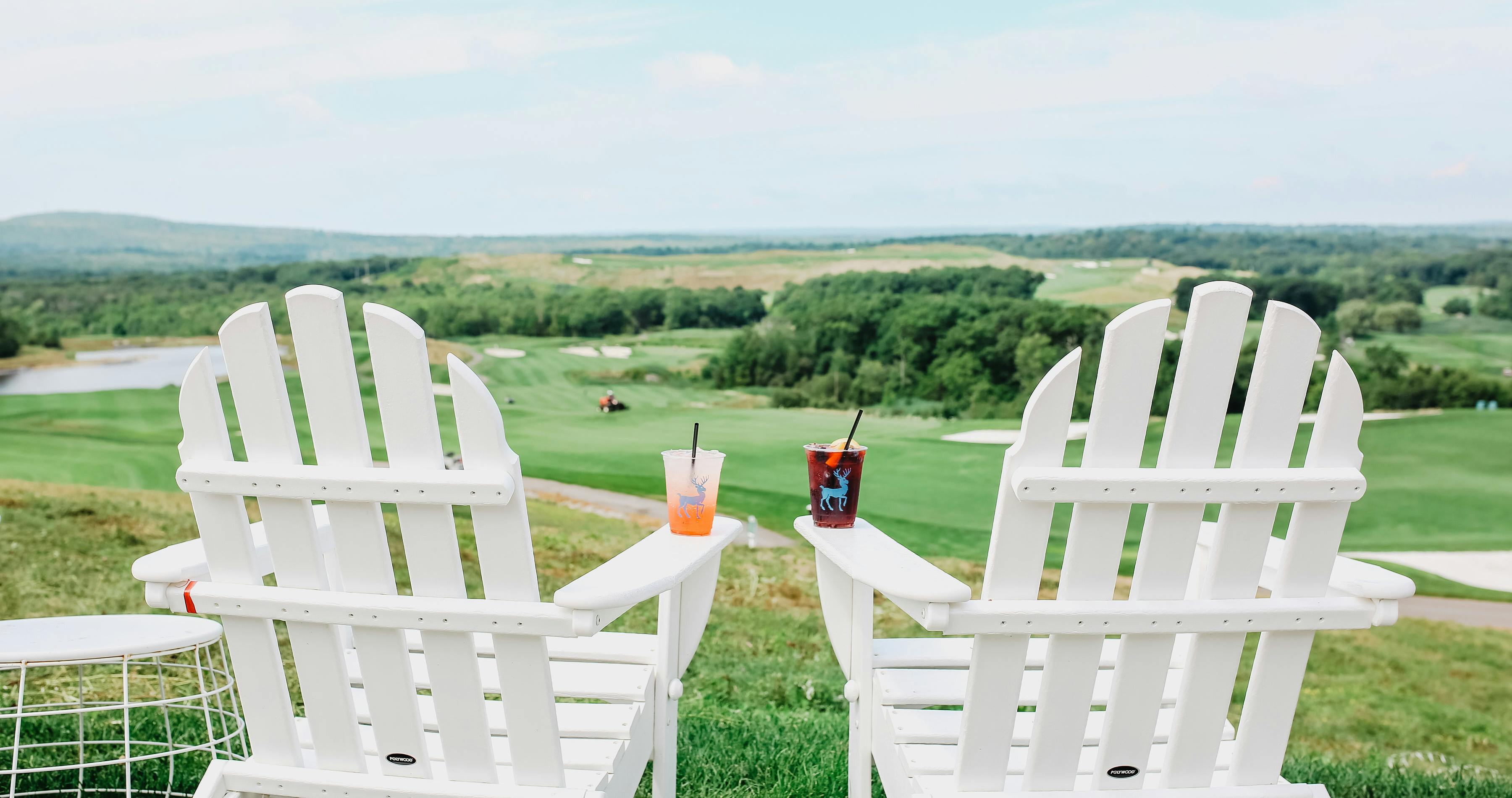 When you go out to eat, whether it is to enjoy a beautiful summer day on a patio, to celebrate a special event with loved ones, build business relationships, or for any other occasion, you don't just want another meal, you want it to be an experience. Just 6 miles South of Boston, Granite Links Restaurant Group is offering top-notch experiences to people and some of the best views in The South Shore. 
At Granite Links in Quincy, Will O'Connell Senior Vice President, says that their mission is "to give our guests, not our customers, our guests, each time they come to Granite Links, a memorable experience."  Though they are located on a country-renowned golf course, that occupies space in Quincy and Milton, the restaurants themselves are a special destination on their own - and are open to the public anytime! 
For the summer, there are two upscale patio bars to visit, The Crossing Nines, and The Links - which is attached to the driving range to help inspire the love of golf in everyone. These patios both offer more shareable food and appetizers but have an extensive drinks list with many specialty drinks with fresh ingredients. Will says you should absolutely try the pizza, and the favorite specialty drink of the entire group - The Vacation. 
On the other hand, their award-winning indoor restaurant, Tavern, is open all year around, to help make any day a special day. The menu rotates seasonally, and they are also offering brunch on Sundays and have recently launched a special new steak option. Will proudly stated that they have an amazing team of chefs and wait staff, and that they are passionate about offering great value, good portions, and building a regular client base up on the hill. 
If you weren't already convinced to check it out, the view is the icing on the cake. Will stated that "If you have not been there, you truly will be blown away when you go up to the hill because of the 360 view we offer," highlighting that you get a beautiful mix of ocean, greenery, and the Boston skyline.